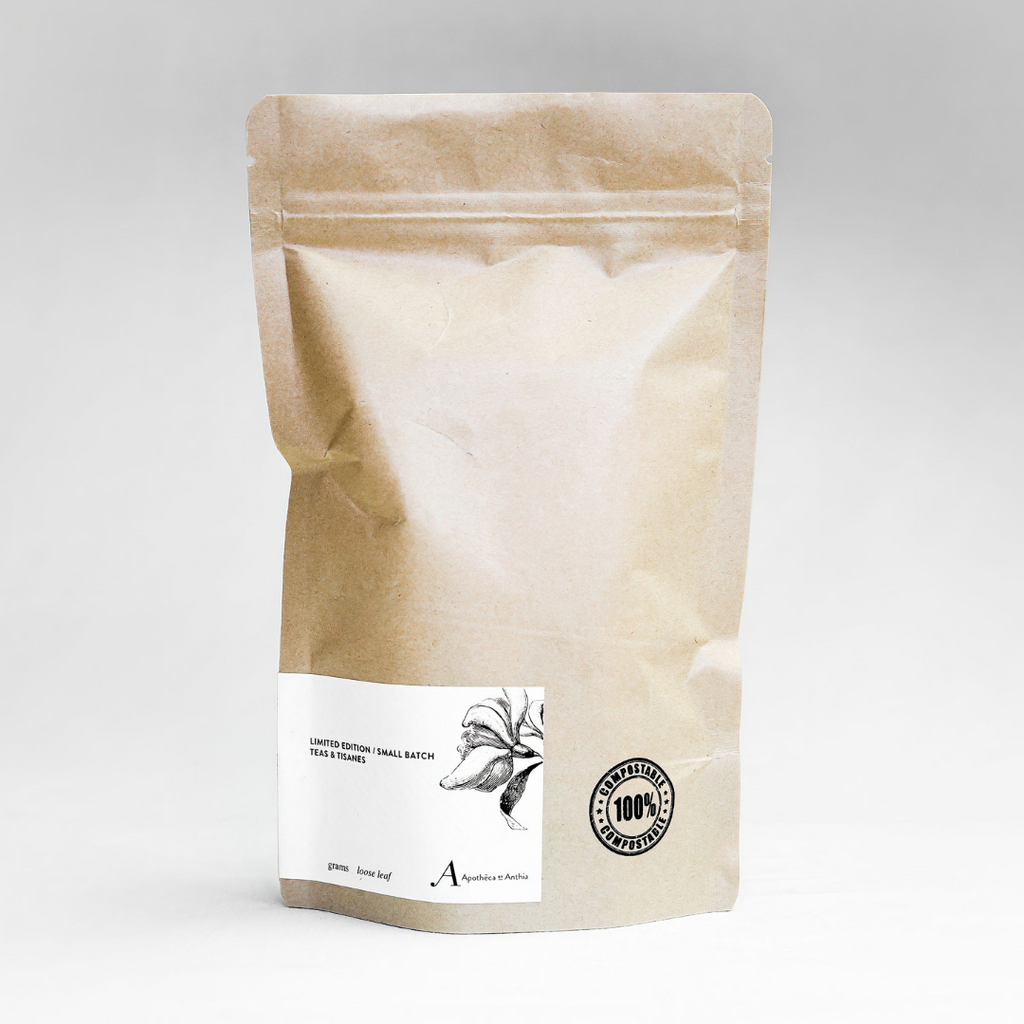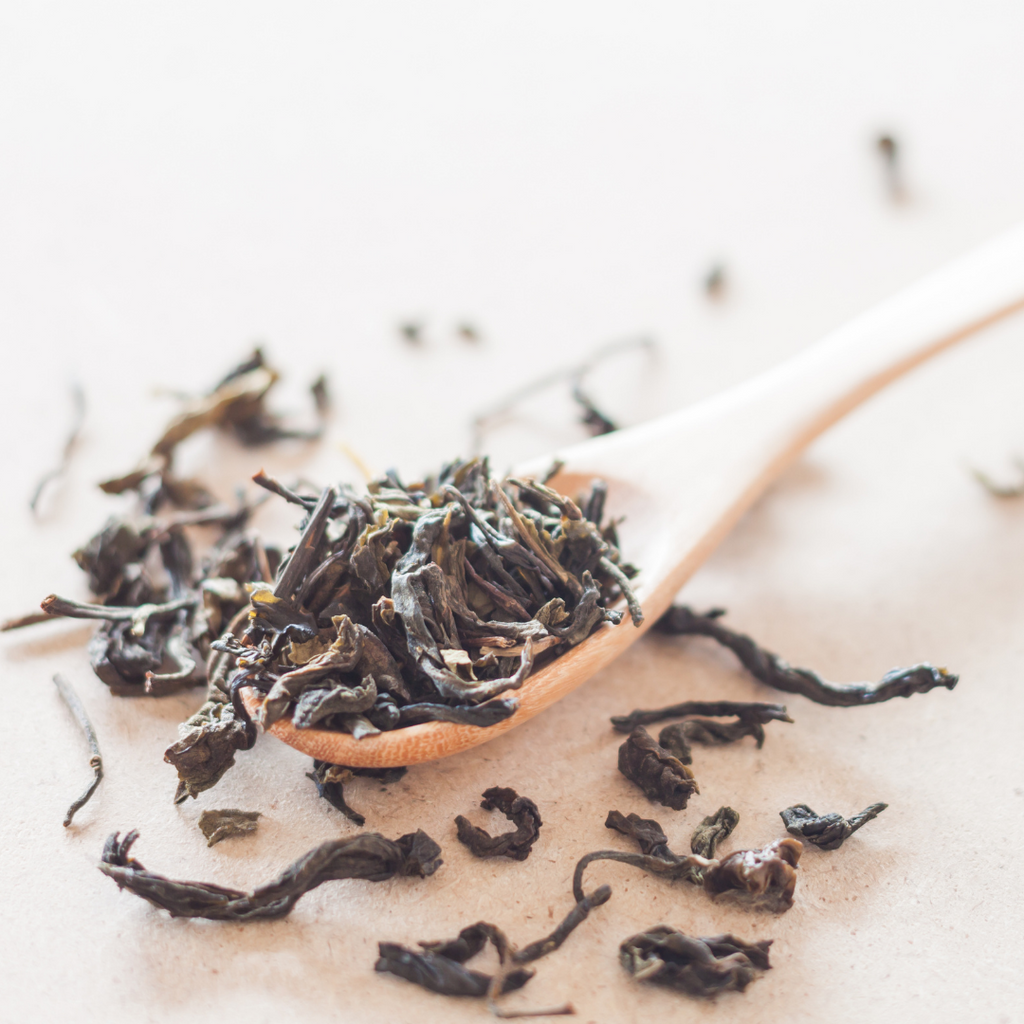 Oolong Flat Leaf ~ Organic Tea
$13.50 $18.00
Our organic oolong flat leaf tea, also known as Wu-long in Chinese, is a semi-fermented tea.  It sits between a green and black tea, with a lovely fragrant and freshness of green tea and the well - rounded notes of black tea.
Oolong tea could decrease body fat content and reduce body weight through improving lipid metabolism. Chronic consumption of oolong tea may prevent against obesity. Drinking just two cups of Chinese oolong tea a day can help your body burn fat while you sleep.
Weight loss research: EGCG"Me (epigallocatechin 3-O-(3-O-methyl) gallate) in oolong tea exhibits measurable weight-loss properties in a large majority of studies. It has been long believed that green tea polyphenols are the most effective weight-loss inducers due to their higher bioavailability and strong antioxidant properties. However, recent studies are showing increasing instances of fermented tea polyphenols being equally or more effective compared to green tea polyphenols.
This paper purposes a 'SCFA (short chain fatty acids) hypothesis' to explain how various tea types can all effectively induce weight-loss. The purposed pathway is the generation of SCFA in the gut resulting from a reaction between residual undigested carbohydrates, modulated gut microbiota, and tea polyphenols. According to this hypothesis, the carbohydrate inhibitory potency of the tea polyphenol, in addition to its microbiota modulations, both represent critical factors determining the ultimate weight-loss capabilities of the tea. 
REF: 
https://www.ncbi.nlm.nih.gov/pmc/articles/PMC6099746/
https://pubmed.ncbi.nlm.nih.gov/19271168/
https://www.mdpi.com/2072-6643/12/12/3671
Steep: 1 teaspoon per cup of boiled water for 3 minutes and drink 2-3 cups per day.
___________
Small bespoke batches of teas & tisanes, hand made in Australia from exquisite organic ingredients, with minimal waste in mind, deliciously good for you & our earth! Our teabags are made from plastic free, biodegradable plant-based material. Our stickers and cartons are proudly manufactured in Australia, made from a strong and sturdy corrugated cardboard. 100% recyclable to reduce waste consumption. Our glass amber jars are reusable and designed to last a lifetime. Amber glass is preferred as it protects the botanical ingredients from exposure to light. Apotheca by Anthia is 100% Australia owned and made company.
Variations in the tea or tisane flavour and appearance are due to the changes in the cut of ingredients, country of origin, changes in soil health, seasonal availability, and the organic nature of the botanical ingredients. As we are creators of small batched products we are better able to control the quality of the products we produce. Tisane refers to herbal infusions and is caffeine free. Tea refers to teas made from white, green or black teas and anything in between. They contain the Tea plant ~ Camellia sinensis.