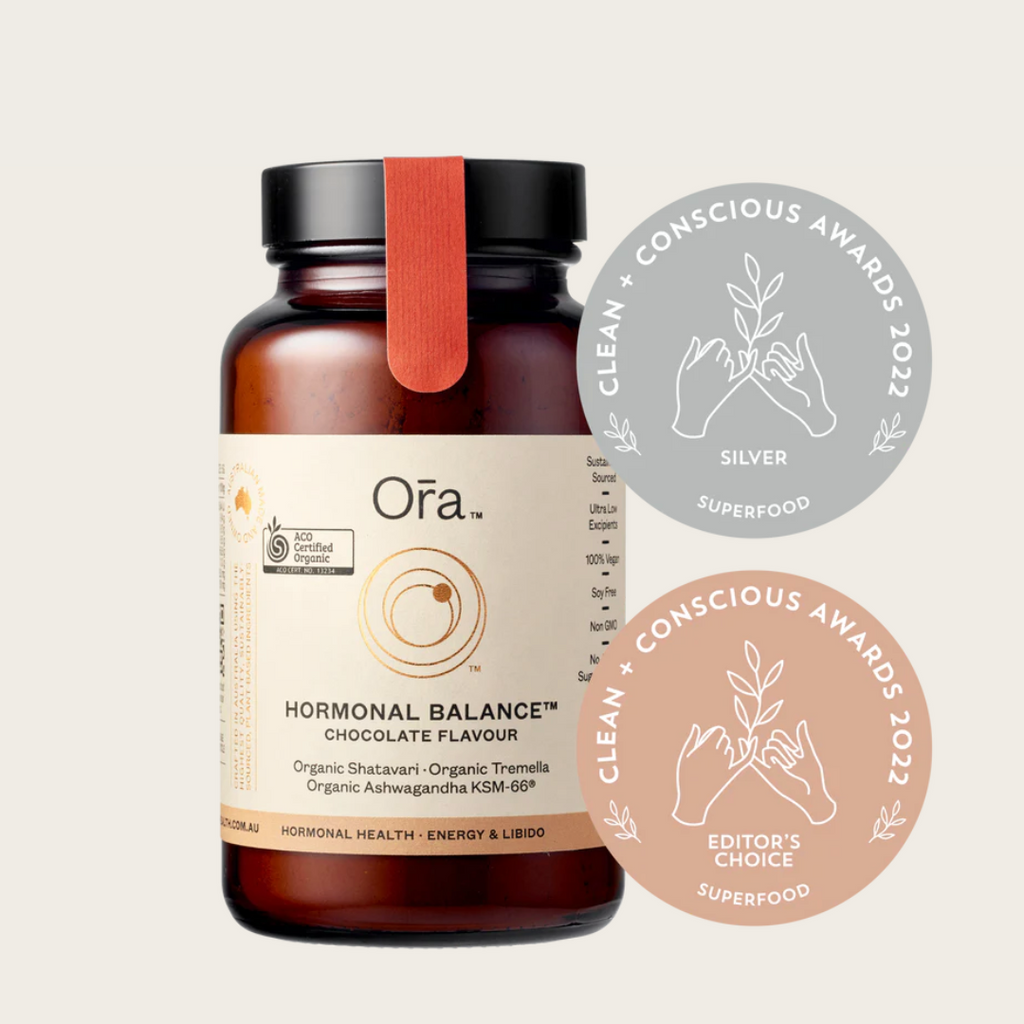 Ora Hormonal Balance 150g Powder
$54.95
An award-winning, delightfully chocolatey hormone balancing powder for the ladies.

**PLUS** receive a free downloadable copy of "Restoring Your Hormonal Balance" by Anthia Koullouros & Ora Health with every Ora Health product purchase. 
_______________
Description
Hormone imbalances manifest in all sorts of ways - migraines, fatigue, mood swings, low libido - you name it. Our award-winning Hormonal Balance™ is formulated with a synergistic blend of adaptogens and Vitamin B6 for hormonal and energy support and Tremella, the beauty mushroom. Delightfully chocolatey and tastes best in a plant-based milk.

_______________
Ingredients
Lepidium meyenii (Maca) root powder* (20%), Cacao powder*, Banana resistant starch powder*, Asparagus racemosus* (Shatavari) root ext (4%) Withania somnifera* (KSM-66® Ashwagandha) root ext (4%), Shilajit* (4%), Tremella* fruiting body powder (3.2%), Pearl powder, Lactobacillus acidophilus, Natural chocolate flavours, Coconut milk powder, Cocoa powder, Erythritol, Stevia, Xanthan gum, Pyridoxine hydrochloride.
*Certified organic ingredients
No added yeast, soy, sugars, lactose, gluten, artificial colourings, dairy, or animal products. 

_______________
Benefits
Improve symptoms of hormonal imbalances 
Help the body adapt to stress
Improve low libido
Increase energy and vitality


_______________
How to Use
Mix 5 grams (approx. 1 heaped metric teaspoon) into water or your favourite milk alternative. Can be taken warm (ideally not hot) or cold.