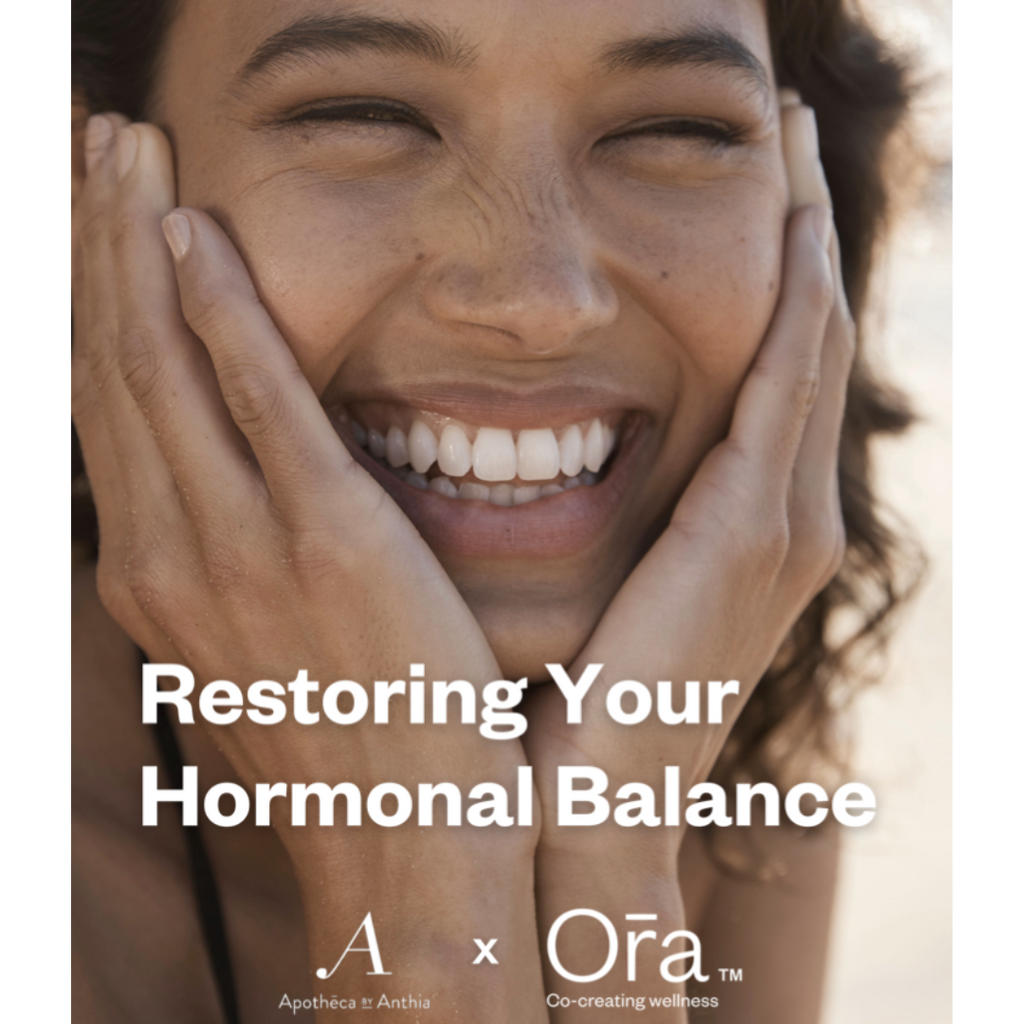 Restoring Your Hormonal Balance (Free Ebook)
$0.00
Restoring Your Hormonal Balance by Ora x Apothēca by Anthia  
I was recently engaged to write an ebook on Restoring Your Hormonal Balance with Ora Health, an esteemed holistic supplement company. This project holds immense significance for me, as it aligns with my values and addresses a topic of great importance in clinical practice. Restoring Your Hormonal Balance delves into the intricacies of the female body and its cycles, empowering readers to identify the signs of hormonal imbalances. Furthermore, it offers easy-to-follow, delicious recipes sourced from my book, "I Am Food: Eating Your Way to Health," complemented by practitioner-formulated products aimed at facilitating the restoration and maintenance of hormonal balance.
The ebook is free! and we're also offering you a 20% discount code for Ora Health supplements available on our website. Simply use the code ORA20 The discount offer will end on 14.05.23. Additionally, within the ebook, you will discover a special note entitling you to a 20% discount on my book, "I Am Food: Eating Your Way to Health." This exclusive offer has been crafted to support and enhance your personal journey towards restoring and maintaining optimal hormonal balance. Download your FREE eBook here
PS Listen to an my interview on women's health - A Conversation with Anthia Koullouros: Navigating Stress, Hormones as well as sharing my own personal journey. Listen here or listen on the Co-Creating Wellness podcast on Spotify.