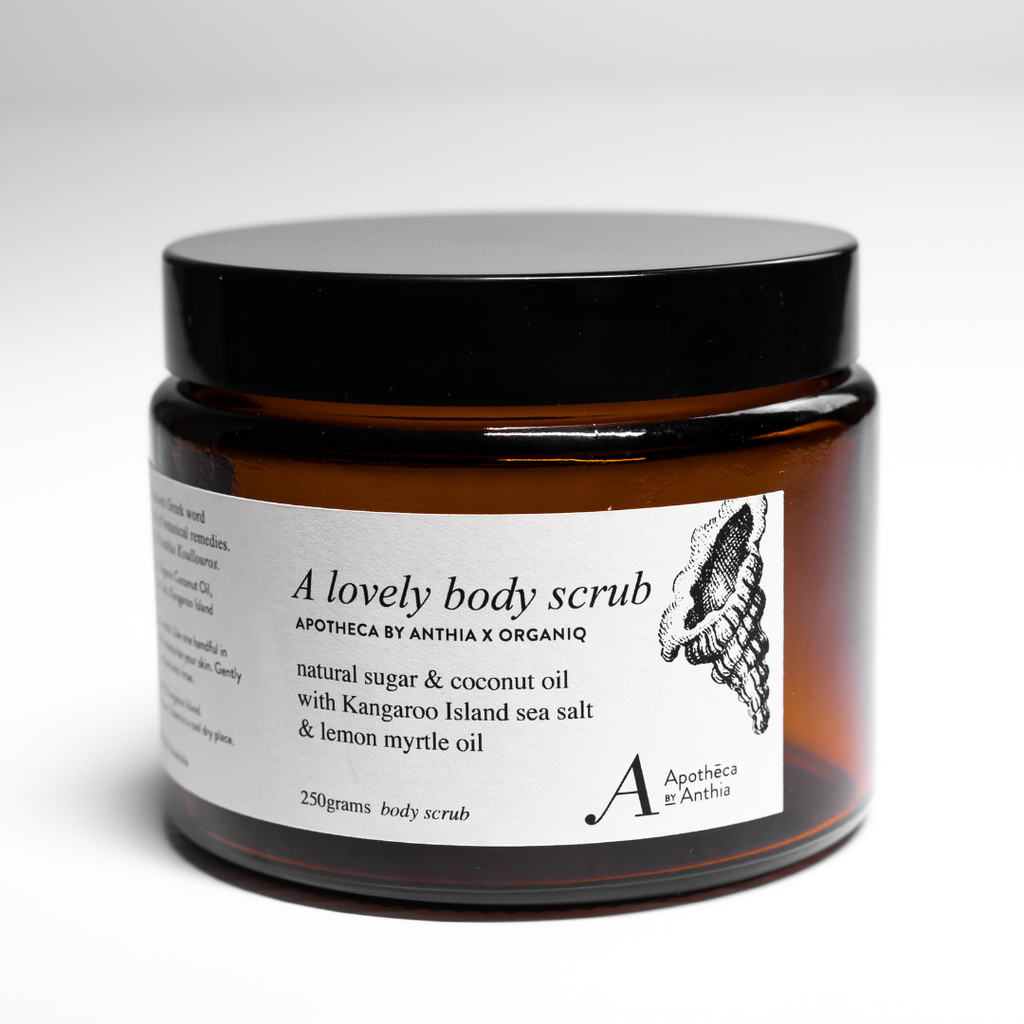 A Lovely Body Scrub 250g
$32.00
Created for Apothēca By Anthia by OrganiQ, Kangaroo Island.
Ingredients: Raw Australian Cane Sugar, Organic Coconut Oil, Himalayan Pink Salt, Kangaroo Island Sea Salt, Kangaroo Island Lemon Myrtle Oil, Pure Cinnamon Oil.
Directions: Test on a small patch on inner wrist. Use one handful in the bath or shower to cleanse, exfoliate & moisturise your skin. Gently rub over entire body in gentle circular motions and rinse.
Apothēca By Anthia is a 100% Australian owned company. 
Store in a cool dry place.