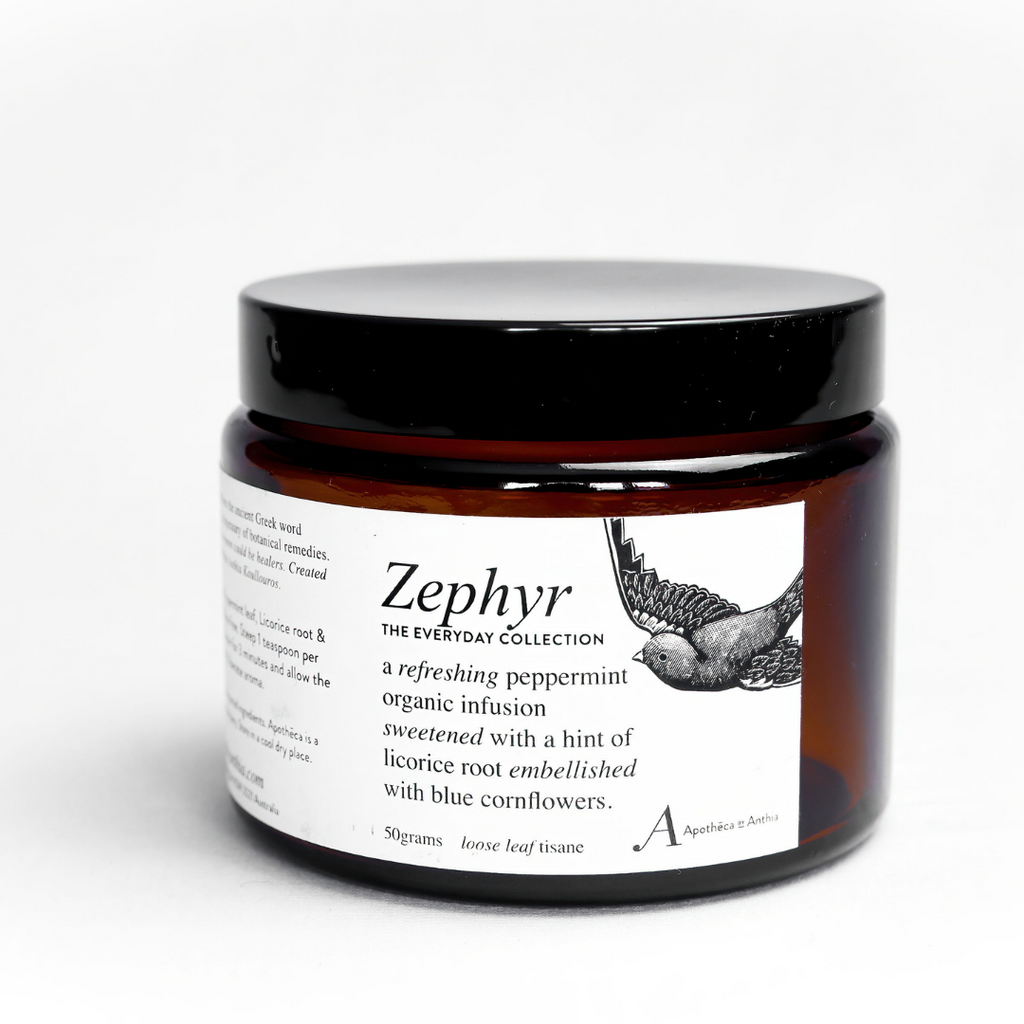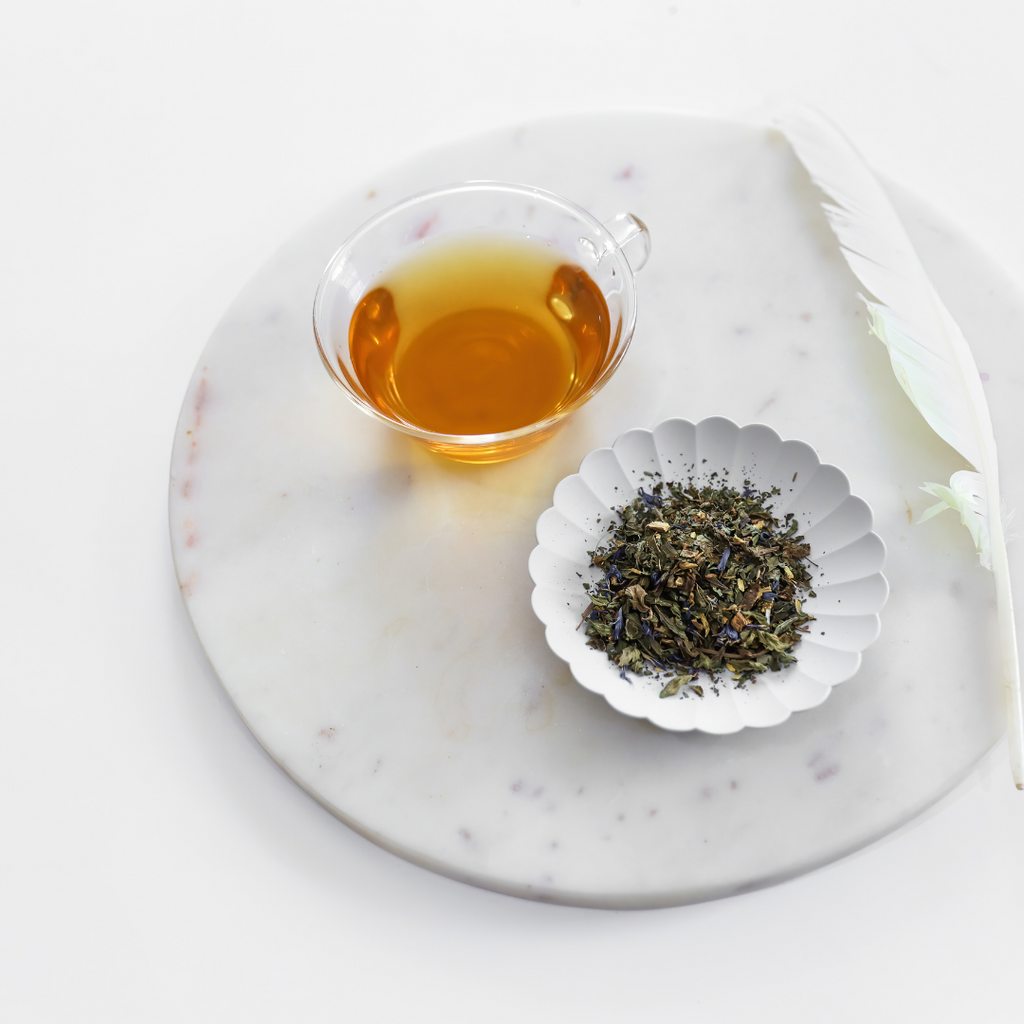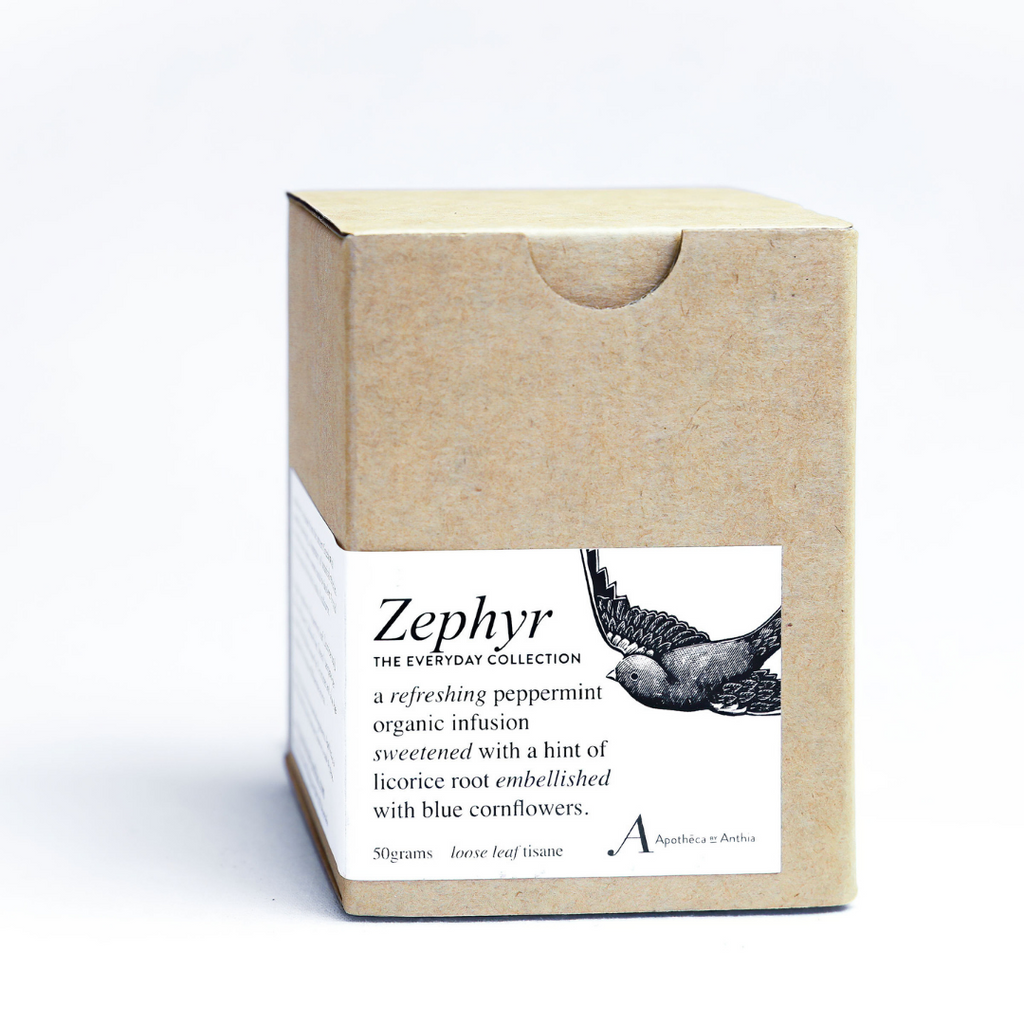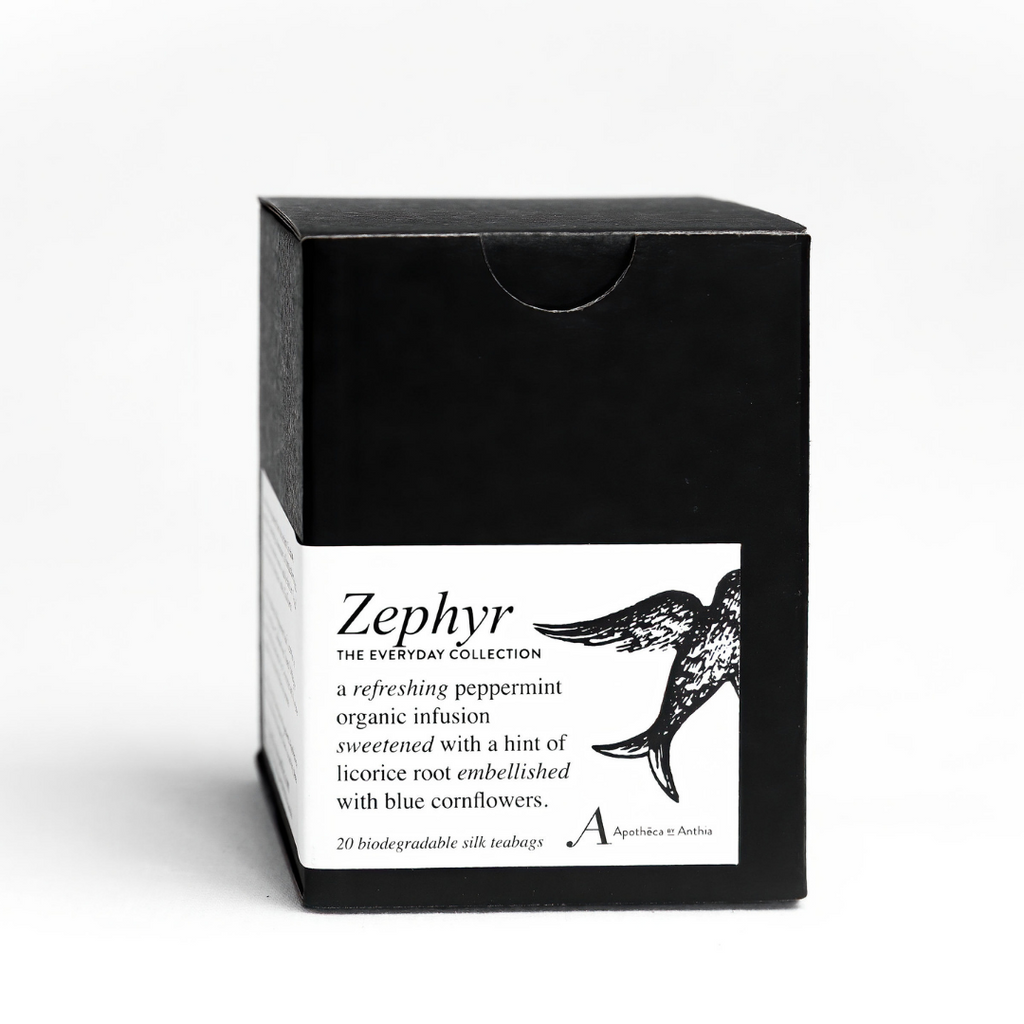 Zephyr ~ Organic Mint Tisane
$22.00
A refreshing peppermint organic infusion sweetened with a hint of licorice root embellished with blue cornflowers.
Organic ingredients: Peppermint leaf, Licorice root & Blue cornflower. Caffeine free. 
Prescribed: Naturopaths & Herbalists prescribed these botanicals for soothing the tummy, cooling a fever, refreshing the palate, stress relief, and sugar cravings. For the specific health benefits of each ingredient refer to A-Z Botanical Ingredients under Naturopathic Clinic.
Steep: 1 teaspoon or teabag per cup of freshly boiled water for 3 minutes and allow the ingredients to mature & liberate aroma.
Bulk refills: Available from our Paddington Store or online.
___________
Buy 2 x 100grams Loose Leaf Cartons (save $5.00)
Buy 4 x 100grams Loose Leaf Cartons (save $15.00)
___________
Small bespoke batches of teas & tisanes, hand made in Australia from exquisite organic ingredients, with minimal waste in mind, deliciously good for you & our earth! Our teabags are made from plastic free, biodegradable plant-based material. Our stickers and cartons are proudly manufactured in Australia, made from a strong and sturdy corrugated cardboard. 100% recyclable to reduce waste consumption. Our cellophane is made from the glucose-polymer, cellulose. It's extracted from natural resources such as wood, cotton, or hemp and is biodegradable. Our glass amber jars are reusable and designed to last a lifetime. Amber glass is preferred as it protects the botanical ingredients from exposure to light. Apotheca by Anthia is 100% Australia owned and made company.
Variations in the tea or tisane flavour and appearance are due to the changes in the cut of ingredients, country of origin, changes in soil health, seasonal availability, and the organic nature of the botanical ingredients. As we are creators of small batched products we are better able to control the quality of the products we produce. Tisane refers to herbal infusions and is caffeine free. Tea refers to teas made from white, green or black teas and anything in between. They contain the Tea plant ~ Camellia sinensis.