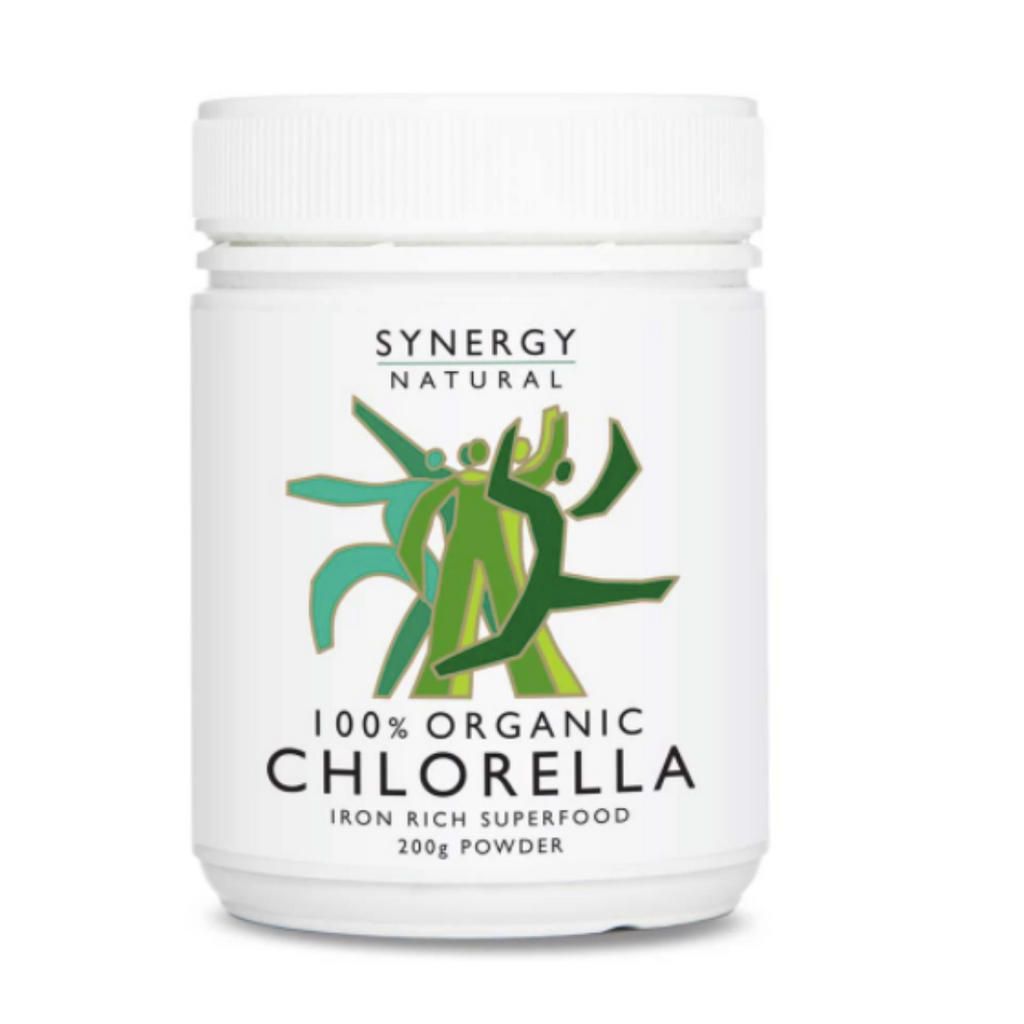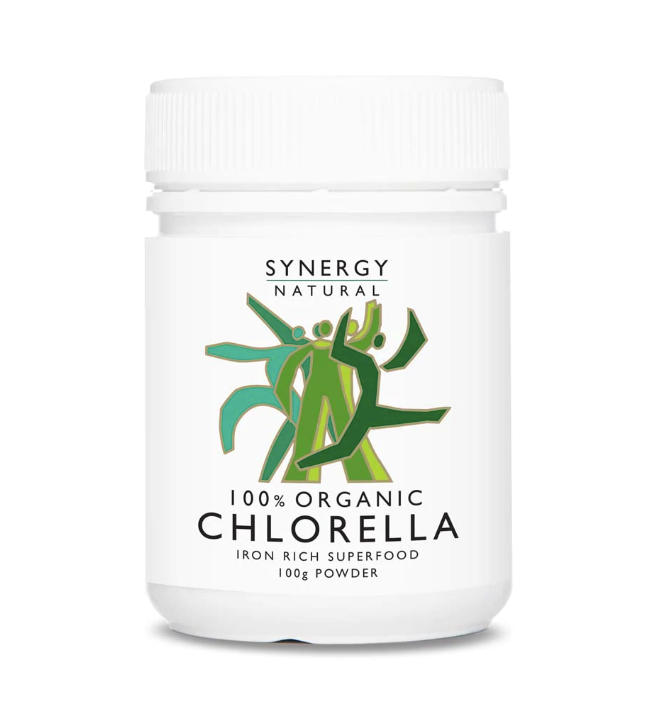 Synergy Natural Organic Chlorella Powder
$21.20
"Chlorella is the very best green Superfood to support detoxification, alkalisation and general immune system support".
Chlorella is a microscopic freshwater plant (Chlorella vulgaris) and is often referred to as one of nature's 'green superfoods'. It is one of the purist and most nutritionally dense foods to be found in nature to the point that, following the end of World War Two it became the subject of intensive research into it's ability to become a viable food source for the millions of starving people around the globe. Consequently Chlorella became one of the most intensely researched of any food in the world.
What is Chlorella? 
A microscopic, single celled freshwater plant regarded as one of Nature's green superfoods.
One of the most nutritionally dense foods on the planet
Contains more chlorophyll than any other known plant
Contains an abundance of key vitamins, macro and trace minerals, anti-oxidants, all of the essential amino acids, protein, nucleic acids, essential fatty acids and much more.
It is the most common supplement taken by the longest living race on earth, the Japanese.
A truly wonderful, cleansing and health giving whole food supplement to include in your diet as a complement to our increasingly nutrient deficient western diet.
Organic ingredient: 100% pure, premium quality Chlorella. Grown outdoors and gently processed by cracking the cell walls for superior digestability and absorption. No filler or additives used in this product. To preserve the nutrient and enzyme content, each bottle is nitrogen flushed to eliminate oxygen.
Dose: Consumption can vary with activity levels, state of health & age. Start-up: 2 portions per day for first week or two.  Maintenance: 6 portions per day. Optimum: 6 portions three times daily or 18 portions total per day. Best taken at or after meals with plenty of fluid (preferably pure water to assist the removal of toxins). You can take Chlorella with every meal or once a day.