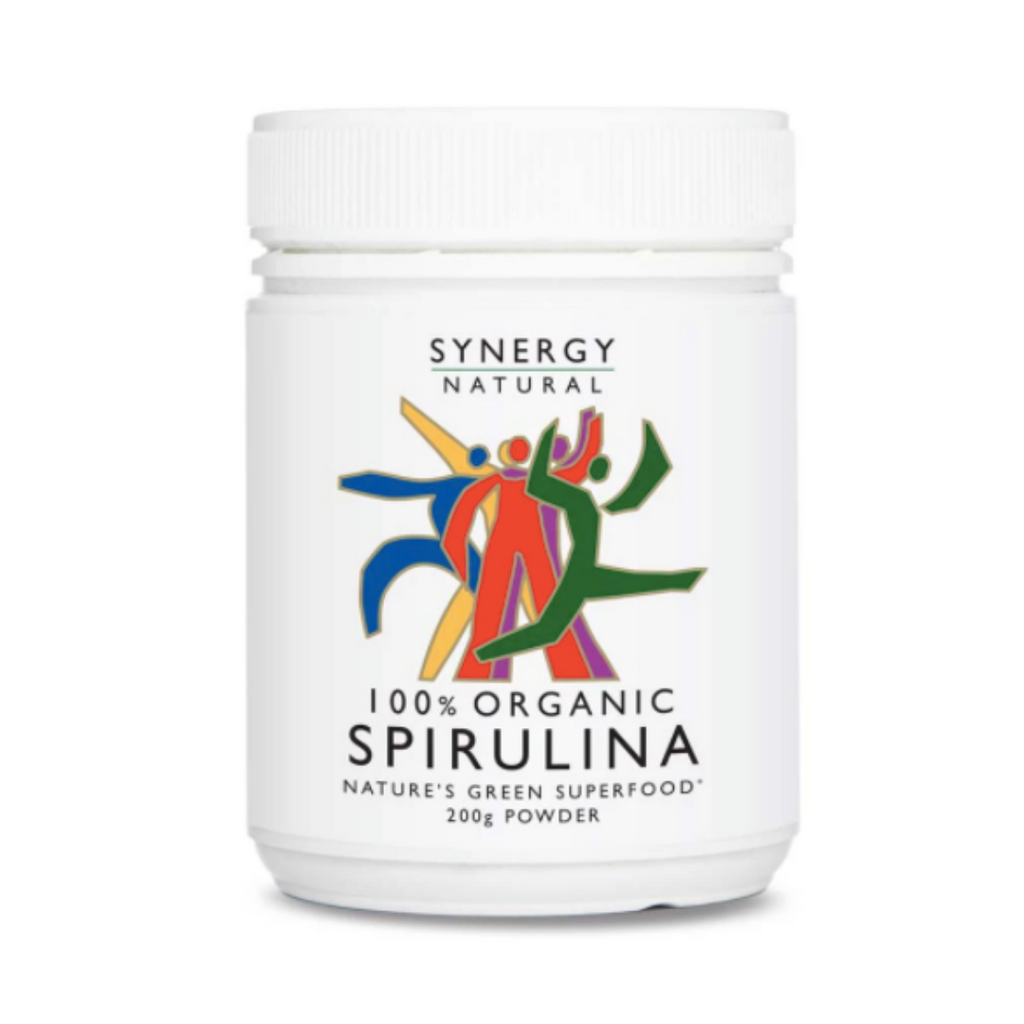 Synergy Natural Organic Spirulina Powder 100g
$22.15
On a weight for weight basis organic Spirulina is nature's richest and most complete source of nutrition. This green superfood containing over 100 synergistic nutrients comes from a microscopic freshwater plant, ecologically grown without chemicals and concentrated by removing nothing but the water. Spirulina is widely used throughout the world as a food supplement for maintaining health, energy and optimum weight.
Organic ingredient: 100% pure, highest quality, certified organic Spirulina. No fillers or additives. To preserve nutrient and enzyme content, each bottle is nitrogen flushed to eliminate oxygen.
Dose: Consumption can vary with activity levels, state of health & age. Start-up: 1-2 grams (1/2 teaspoon) per day for one week. Maintenance: 3 grams (1 teaspoon) per day. Optimum: 3 grams (1 teaspoon) 3x daily Best taken at or after meals with at least 1/2 – 1 cup fluid.
As part of a natural weight management program, consume 30-45 minutes before meals.
Spirulina Smoothie Recipe:
1 cup frozen pineapple, apple, pear or banana
1 teaspoon organic spirulina powder
1 cup fresh (non UHT) almond or coconut milk
1 teaspoon organic psyllium husk or chia seeds (extra fibre optional)
Blend & enjoy!